This circa 1780 house is one of the few dwellings of the pre-industrial era surviving in downtown Dover. It was placed on the National Register of Historic Places in 1980. The home's builder was Michael Reade, Sr., born in 1741 in Kilkenny, Ireland. Reade came to Dover before the Revolutionary War and was one of the town's first Irish immigrants. Reade was an ambitious entrepreneur who made a great deal of money in Landing real estate speculation and limber exporting. By 1800, he was called the "principal merchant" on the Landing. His home is significant for the high quality and detail of its interior woodwork. Reade's house represents an era when this section of town was an important commercial center dominated by relatively substantial homes. Most of these homes were destroyed as the mills were built and expanded and as worker housing for the operatives were constructed.
2006

2008
This house has a beautiful Colonial stairway, wooden panels in both front rooms, corner cupboard in the dining room and is in a fine state of preservation inside.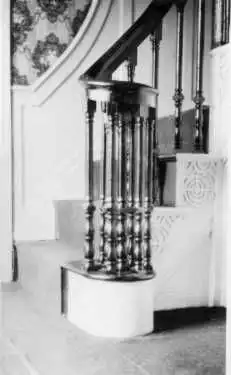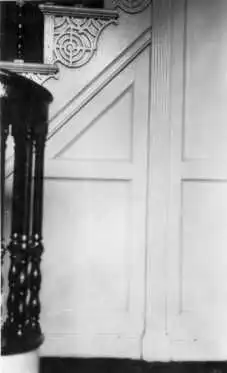 Our building occupies the brow of the hill on Main Street and is one of the very substantial dwellings of the Revolutionary period.
This was the home of Michael Reade who was a leading merchant on Dover Landing which flourished with its maritime trade more than a century before the advent of the railroad.
When Reade built it, it was one of the finest the village boasted. The cellar was excavated from solid ledge. Reade engaged largely in the lumber business so he used the best of timber in the construction. The fireplace is of chaste design. There are two landings on the stair way.
The first floor has been transformed into our office. Here are a few of the before and after photos.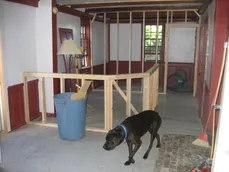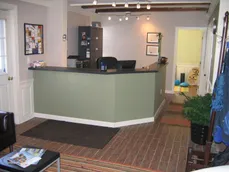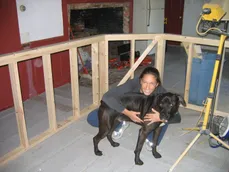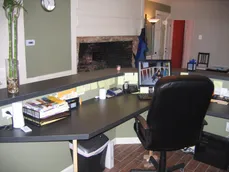 Come visit the office!!